kunanyi/Mt. Wellington Morning Hike + Afternoon Beer & History Walk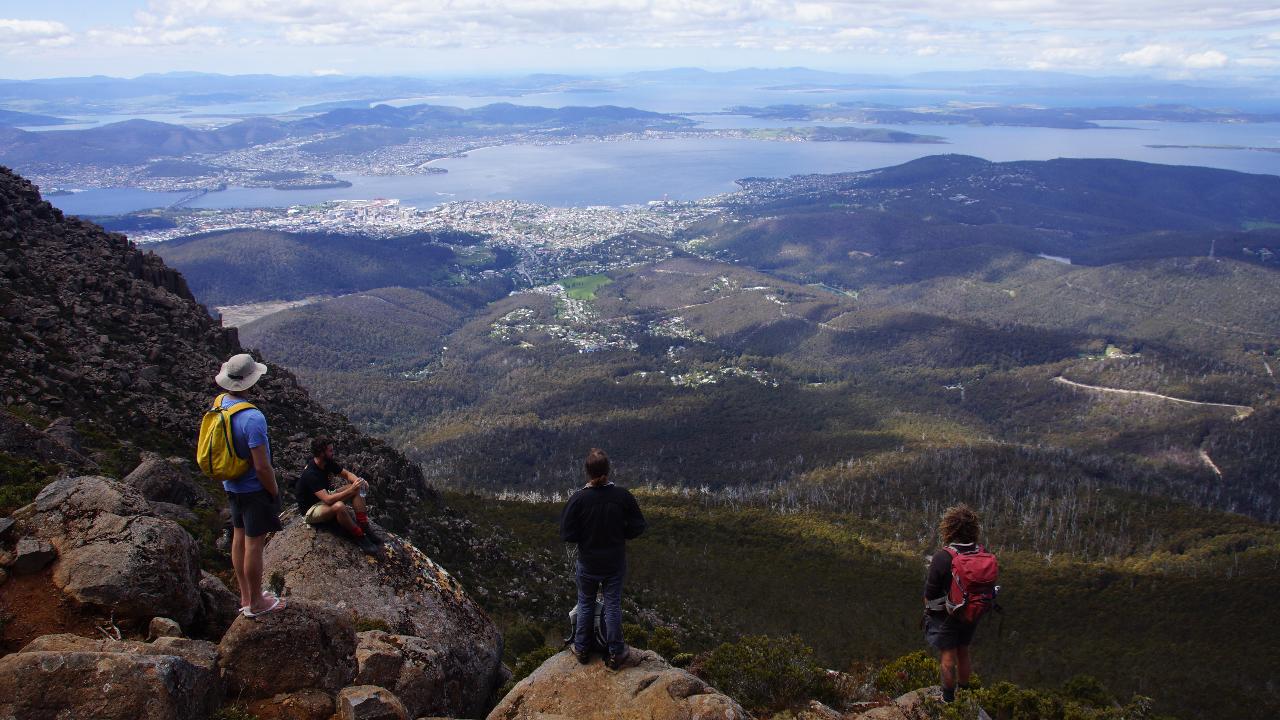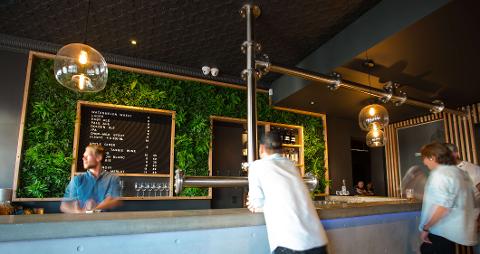 Duration: 6 Hours (approx.)
Location: Hobart
Product code: B+W
Enjoy our small group Hobart experience, guided by qualified Tasmanian guides. Group sizes 2-6.
Mt Wellington Morning Hike
Tour Starts 8:30AM from the Hobart Travel and Information Centre (20 Davey Street) right in the city.
Drive to Fern Tree Park, approx. 15 minutes, where guides will introduce you to the mountain's history and discuss the day trip over the Wellington Park walking map. Toilet facilities available.
First up we hike to 'The Springs' a source for Hobart's water supply. We follow one of the many fern gullies passing by small waterfalls, nestled in the rainforest. We then follow the trail as it changes into mixed forests and mountain gullies.
With the cafe Lost Freight on-site to supply us with fresh coffee to help get us up the rest of the mountain.
Our afternoon we hike the Zig-Zag Trail, 1.5 hours, enjoying the views of Hobart, the famous Organ Pipes and learning of the harsh alpine environment. (alternative route - The Organ Pipe track)
Arriving on the summit we will be rewarded with one of the best views in Australia! On a clear day, one-third of Tasmania is visible. Take in the views from 4 lookouts and make the final small climb to the trig point.
Drive from the mountain summit back to Hobart for a drop off approx. 12:30pm
Guided by qualified local guides, you will experience kunanyi/Mt. Wellington like a local. Our team love sharing Tasmania and will bring to life the natural and cultural history that makes up Tassie.
Please note: Walking tracks may vary depending on group size and weather conditions.
Includes: Hot Drink - coffee, tea, hot chocolate, chai - from Lost Freight Cafe
Lunch Layover

Spend 1.5hrs enjoying the Hobart waterfront/city or midtown with many food and drink venues. Famous floating fish and chips, healthy cafes, sushi, local bakeries or a close walk to Salamanca for many restaurant options. Ask guides for their favourite! Or, enjoy a hearty meal at the New Sydney before sampling some afternoon beers!
Hobart Beer and History Walk
New Sydney Hotel (87 Bathurst Street) at 2:00PM
Please meet your guide outside by the "best little pub in town' sign, 5 minutes prior to tour starting.
Tour finishes at The Winston Ale House - top end of Elizabeth Street, A great place to kick on, or an easy walk/cab back to the city/waterfront/Hobart Brewing co.

Tasmanian craft beer is booming, with 30-odd beer producers, the island state is gaining a reputation for quality, locally produced beer. Spend an afternoon exploring the Hobart hide-outs with a local to show you the way.

Visit 4 venues on this 3 hour walking tour, each with a different take on the scene. A cosy pub, cellar door, micro-brewery and brew-pub. Sample up to 10 beers along the way. Enjoy a good old yarn about Hobart's history along the way.



The tour has a 1.7km walk between from the city, via midtown and finishing in North Hobart. We limit this tour to 2-6 people to keep and intimate experience.


Includes: 2x 10oz(pots) + 2x Tasting sessions/paddles - please drink responsibly.