Hartz Peak Hiking Tour - Hartz Mountains National Park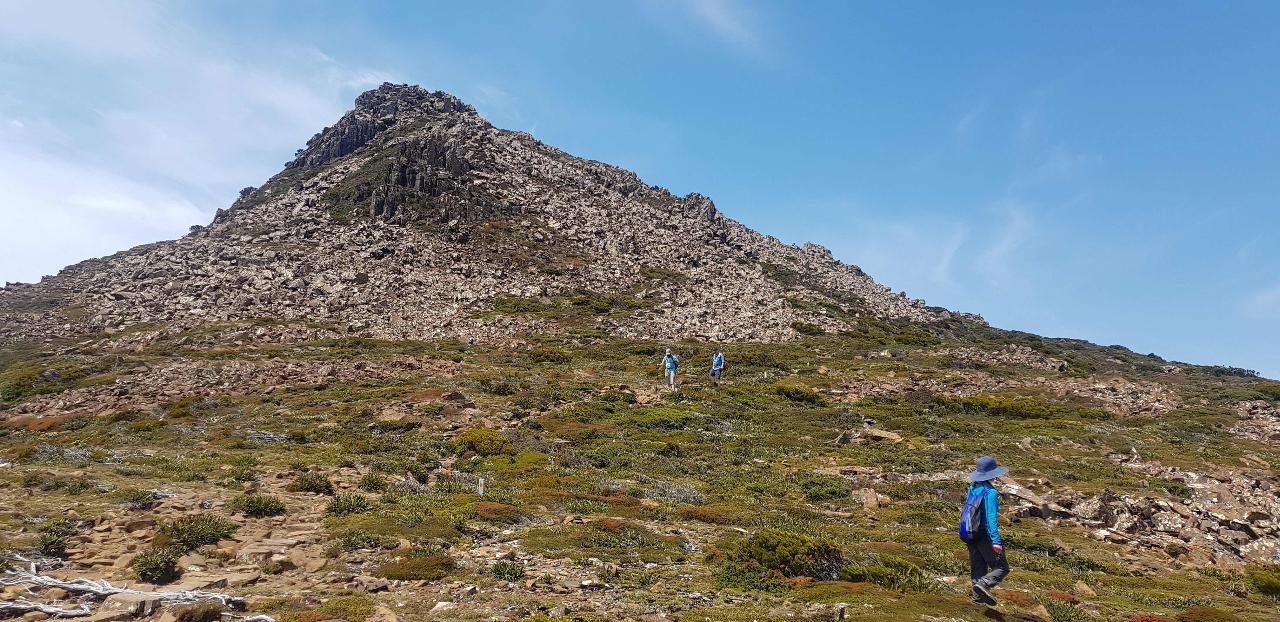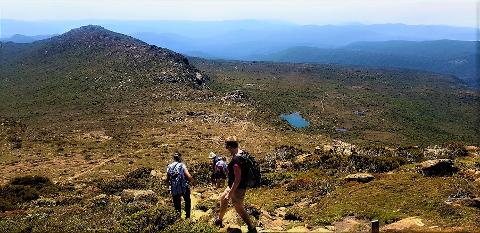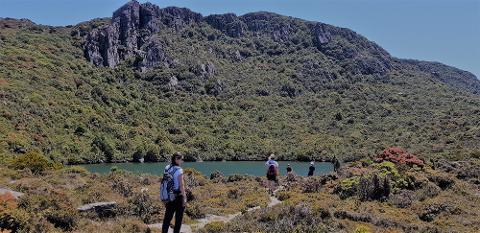 Duration: 9 Hours (approx.)
Location: Hobart, Tasmania
Product code: HPDH
Hartz Mountains
National Park is a window into the south-west wilderness, offering views of remote mountain ranges as far as the southern coast. As well as spectacular views of a landscape which has been shaped by glaciers during past ice ages, the park offers a variety of unique features. The park contains a wide variety of vegetation from wet eucalypt forest and rainforest through to alpine heath on the exposed mountain tops.
We only accept guests aged 10 years or older. The price break down is - Adult aged 18-64, Concession is for people aged 65+ or a tertiary school student. The child price is for guests aged 10 - 17. Anyone younger than 10 will not be allowed to travel.


Tour departs from the Hobart Travel and Information Centre at 7:30 AM (Corner of Davey and Elizabeth St)
Drive 1.5 hours, besides the wide and meandering Huon River, through apple and cherry orchards to Hartz Mountain National Park, a section of Tasmania's Wilderness World Heritage Area (TWWHA).
Enjoy Morning tea/coffee and fruit at Waratah lookout, viewing the Wellington Range while going over the map for the day's hike.
The walk begins through a gently undulating alpine plateau, passed two alpine glacial lakes, the larger Lake Esperance and picturesque Ladies Tarn, On the way back, it is possible to have a swim (weather permitting).
From the halfway point, Hartz Pass, the trail enters the Dolerite Rock slopes. This section extends to the summit of Hartz peak and involves 2 steep sections with uneven terrain and some loose rocks to balance on.
On the summit we are rewarded with 360-degree views, encompassing the Wellington Range, Federation Peak, Western and Eastern Arthur Range, Precipitous Bluff, Mount Field and many more, as well as the Huon River and the southern ocean to the southwest. Weather permitting we will have a picnic-style lunch on the summit.
Enjoy a fresh-prepared picnic lunch along the trail.
We then hike back along the returning track.
Walking time: 4 hours | Walking distance: 8KM
Track Rating: 4, involves many rock-steps, uneven terrain, steep rocky sections, sections of boardwalk

Food: morning tea, trail snacks, lunch.

Drinks: Coffee, tea, water
Terrain: Alpine, rocky, some mud if wet