2 Day Option: Mount Field National Park + Cape Raoul, Tasman National Park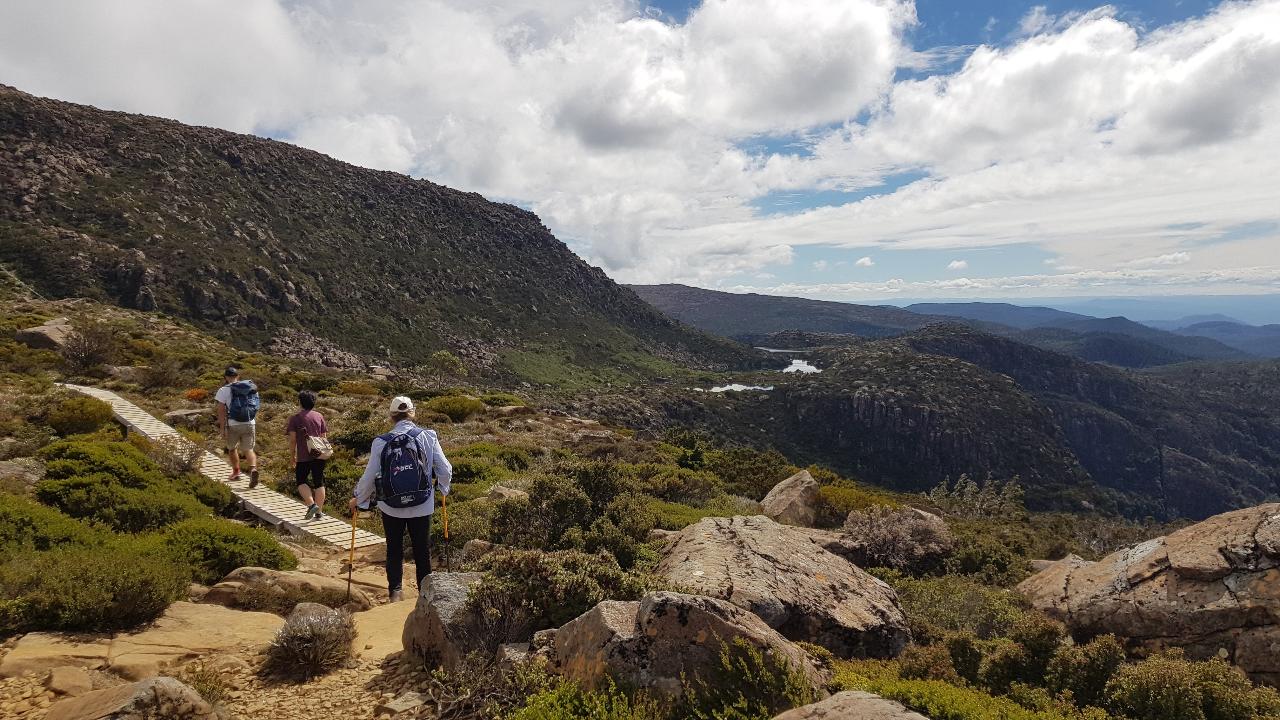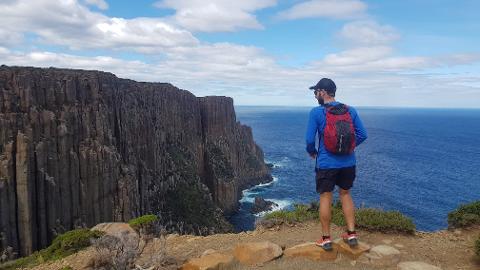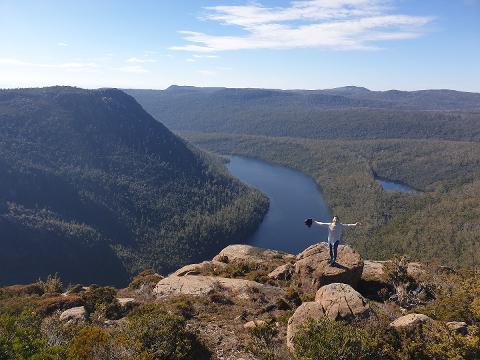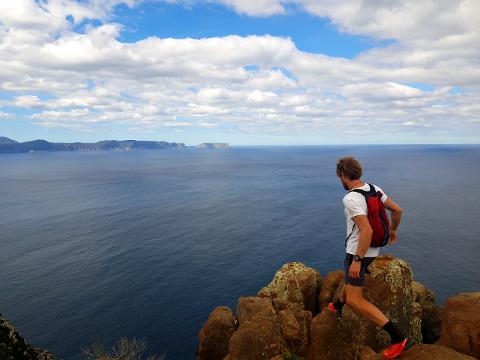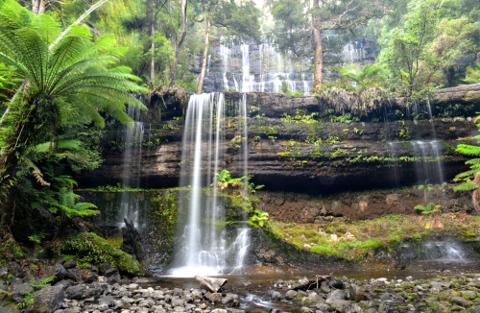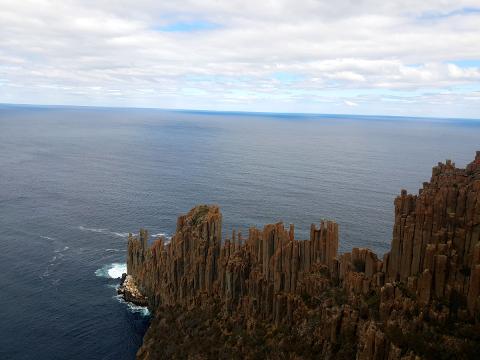 Duration: 2 Days (approx.)
Location: Hobart, Tasmania
Product code: CRMF
Tour departs each morning from the Hobart Travel and Information Centre at 8:30 AM. Please arrive 10 minutes prior to departure. (please meet at tour bus pick-up area on Elizabeth street side)
Please contact about additional pick up arrangements.
Day 1 (Wed): Explore the alpine of Tasmania with a walk to the Tarn Shelf. Mountain ranges, ancient lakes, unique flora, heritage ski-fields and glacial valleys make up the walk this day. Visit the iconic Russell Fall and Lake Dobson. The hike is approx. 10km over 5hrs walking. Enjoy a picnic outdoors looking over the mountains or inside a day shelter. Learn the history of Tasmania's oldest National Park.
Day 2 (Thurs): Stand 250m above the ocean high up on Cape Raoul. The 14km return trail takes in some of Australia's best coastal scenery. View one of the worlds best surf spots: Shipsterns Bluff and view beyond to Bruny Island, Tasman Island and Mt. Wellington. Enjoy a picnic out on the trail surrounded by epic Tassie views. One of Tasmania's 60 great short walks.
Cape Raoul - Thursday
Scenic drive to the stunning Tasman Peninsula, via the seaside towns of Dunalley & Eagle-Hawk Neck, learning the harsh convict history from this natural prison.

Enjoy morning tea with hot coffee or tea, fruit and trail snacks, while overlooking the map for the days walk.

The hike to Cape Raoul is a 14KM return trail. The trail work is some of the best in the Tassie. The first view point overlooks the cape and the famous Shipstern Bluff big-wave surf spot.
Cape Raoul is the missing cape of the newly opened Three Capes Track, jutting out into the Tasman Sea, the track concludes on the cliff's edge, high above the ocean.
Enjoy panoramic views to Cape Pillar, Tasman Island and Bruny Island, even kunanyi/Mt. Wellington
Enjoy a mixture of wet forest and coastal forest eco-systems.
Enjoy a nice picnic lunch along the track before returning via the same trail.

Arrive back to Hobart approx. 5:30pm - We can drop you off to your accommodation in the city region.

Walking time: 5 hours | Walking distance: 14KM
Track Rating: 3, involves rock-stairs, undulating terrain, exposed cliff lines, board walked with easy signed tracks.
Terrain: Gravel path, stone steps, exposed cliff edges, forested
Food/Drinks: morning tea (plunger coffee/tea), picnic lunch
- please advise food allergies / veg/vegan option (prior to departure day)

Mount Field - Wednesday
D

rive along the Derwent River and learn the history of this rich agricultural region.

Enjoy morning tea with plunger coffee/herbal tea and fruit

Arriving at the Mount Field National Park, we drive the rustic roadway to the Mount Field ski fields.

First, we hike to the Tarn Shelf, a 2.5 hr trail via Lake Seal Lookout, Rodway Hut, returning via the Pencil Pines of the Pandani Grove Walk. - this 6km return trail involves some short, but steep uphill sections with some loose rocks.

We enjoy lunch in a mountain hut or if weather permits, outside overlooking the Tarn Shelf and Broad River Valley.

Hiking back down from the shelf, we finish this section with a short walk around the beautiful Lake Dobson.

Finishing the afternoon we visit the iconic Russell Falls before hitting the road home.

This 20min trail takes us under huge tree ferns and giant eucalyptus forests, some of the tallest trees on earth! Finishing up at Tasmania's most celebrated waterfall, Russell Falls.

We aim to be back in Hobart at 5:30 PM with complimentary accommodation drop-offs.

Walking time: 4 hours | Walking distance: 8KM
Terrain; Sub-alpine, mixed forest, rain forest, ski fields.
Track Rating: 3 - Some steep sections, loose rocks, exposed, partly board walked with signed tracks.

Food/Drinks: morning tea (plunger coffee/tea), picnic lunch
- please advise food allergies / veg/vegan option (prior to departure day)

Things To Bring

We wear warm, comfortable clothing (quick dry/breathable) with a base layer (thermal) and jacket for the wind/rain.
Worn in jogging/running shoes or hiking boots.
Rain jackets, hiking poles, day bags available if needed.